actiion 2ollux iin a PONCHO
After dinner Dad taught Karkat how to dance all the Ginger parts to the Fred Astaire dances he taught John growing up because like hell is he not going to pass down his fancy feet to his son's boyfriend and make it all worthwhile. John complained from the sofa the whole time and Karkat refused to give up.

He's coming over again next Friday.

Oh damn there is nothing I don't love about this XD


I couldn't help but hear Dad with the Soldier's voice.
YOU WILL BRING MY SON HOME BY ELEVEN OR I WILL BAKE YOUR ARMS INTO A SOUFFLET AND TEACH YOU PROPER PASTRY ETIQUETTE WITH YOUR FEET, YOU USELESS MAGGOT.
TH3Y S4Y TH3 M33K SH4LL 1NH3R1T-YOU KNOW TH3 BOOK DO3SNT L13

:33 < it's not a question of merit, it's not demand and supply!

You'll make a fortune, we sw8r it if on this fact you rely……..
YOU KNOW THE MEEK ARE GONNA GET WHAT'S COMIN' TO 'EM BY AND BY
homestuck au where everything is the same except sollux is AKU, THE SHAPESHIFTING MASTER OF DARKNESS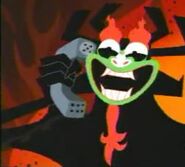 funtasticFunman: what if homestuck is still an accurate title and john fell down the stairs and is having dying visions of what life would be like if he hadn't snapped his neck
teslasShotgun: don't gimme that fantheory shit
funtasticFunman: what if sollux captor had a lisp but he fell down the stairs and stopped